François Uldry supports, designs and build IT infrastructure. 
We are among the few Swiss experts about AzureStack HCI.

We currently are a Dell Technologies Authorized Partner. Next fiscal year, we are, as of Febuary 4 2023, a Dell Technologies Gold Partner; specializing in Azure Stack HCI solutions.
We can help you with your storage and server needs. We can also help you with Networking issues and designs (OS6 & OS10)

As Microsoft Partner, we are reseller for Azure and Office 365.
We offer the following services for Office 365:
On-premise and remote setup and support
Migration to and from Office 365
For Azure, we do provide:
Setup, configure, support your Azure platform on-premise environment
Setup, configure and support your hybrid projects.
We do provide support to our customers 24×7.

We support and deploy the following Fortinet products:
Fortigate
Fortimail
Fortiweb
FortiNAC
Fortiauthenticator.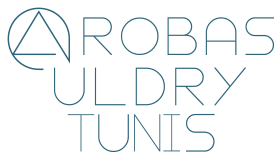 Our sister company Arobas Uldry Tunis offers many services:
Remote IT support.
On & off site data recovery
You can visit Arobas Uldry Tunis website for more information.